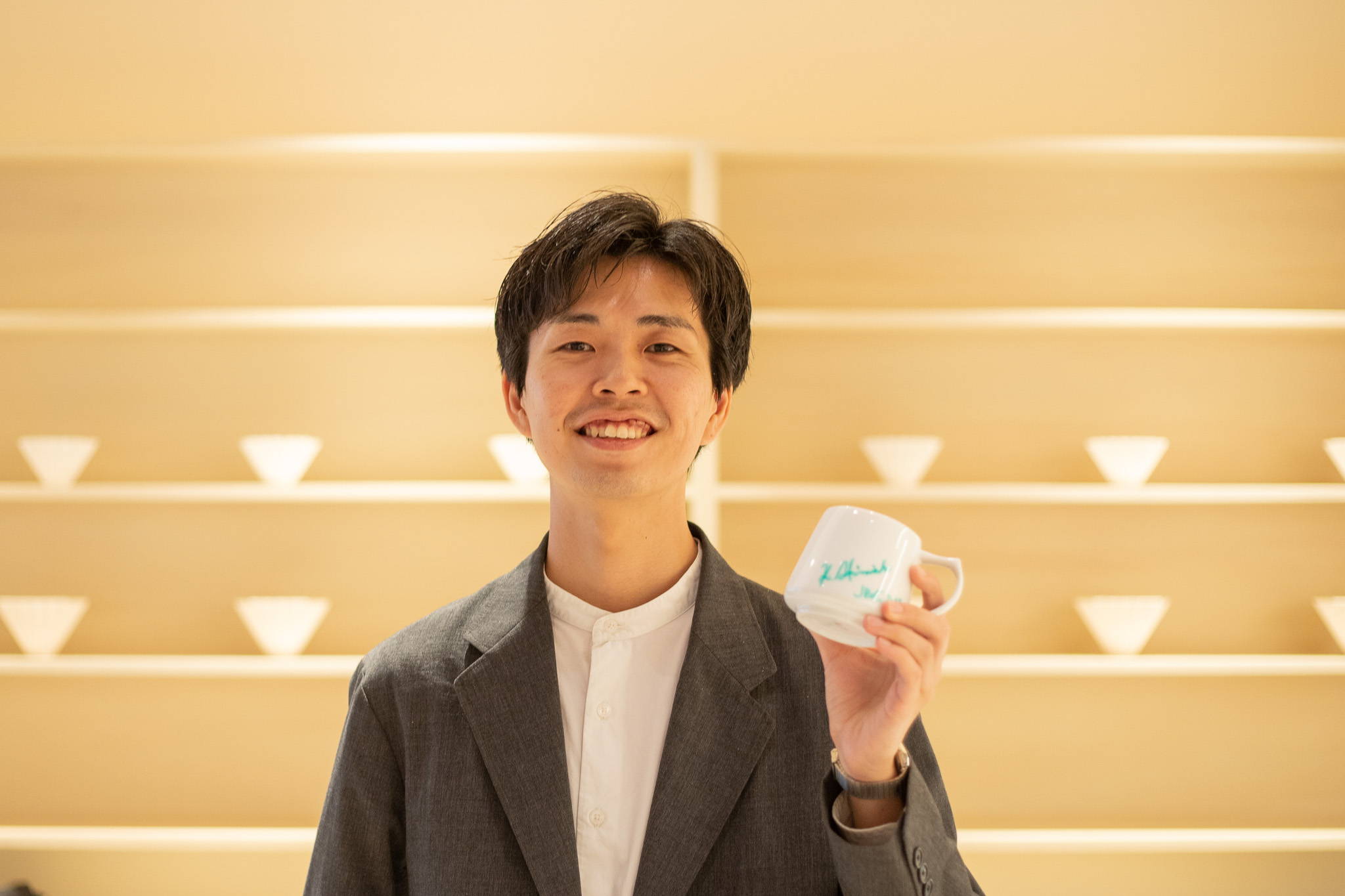 I want to aim for the world again. Barista Kazuki Shiraishi's Challenge: Uncompromising on the Ideal "Deliciousness" - A View from his Participation in the World Brewers Cup 2023
Japan Brewers Cup 2023 WinnerKazuki Shiraishi
" I want to try again because I have felt the difference between Japan and the rest of the world. I am not done yet, I will start from here."
There is a Japanese barista who has been diligently brewing coffee to achieve the ideal taste.
He is Kazuki Shiraishi, who won the Japan Brewers Cup 2023 and participated in the World Brewers Cup 2023 held in Athens in June 2023.
What kind of practice did he put in to prepare for the World Championships? What did he actually feel there? What are his future prospects? Mr. Shiraishi, a barista with a never-ending passion for coffee, talked about "what he is feeling now".
I wanted to be the best in Japan by the age of 30. Won the Japan Brewers Cup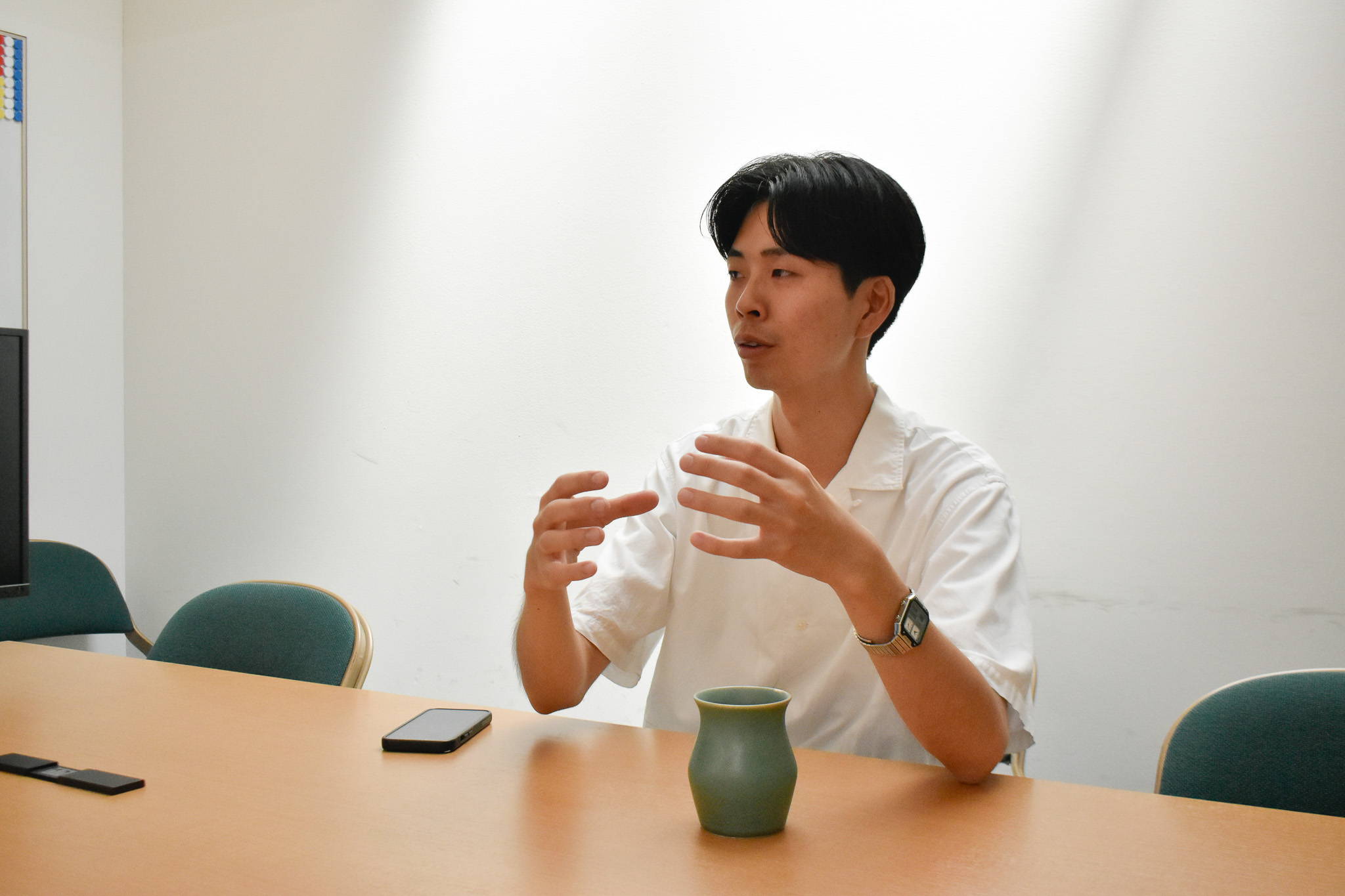 ―― Mr. Shiraishi, you won the Japan Brewers Cup 2023 and participated in the World Brewers Cup 2023 held in Athens in June 2023. What made you decide to participate in the competition in the first place?
I had set a goal in my life, "I want to be the best in Japan at something by the age of 30." When I thought about what "something" was, I knew I wanted to challenge myself with my favorite coffee. At first I dove into the world of latte art. I participated in competitions and even came in 4th place, but I was one step short of winning. ...... I felt my limitations.
From there, I started to look at myself again. What is it about coffee that I love the most? When I thought about it, what came to mind was "hand-drip coffee, which I drink every day. Japan has a thriving coffee shop culture, and hand-drip coffee can be enjoyed at home. I also wanted to let as many people as possible enjoy the taste of coffee, so I decided to enter the Japan Brewers Cup to master the art of hand-drip coffee, which anyone can enjoy easily.
―― I see. So that's how it happened.
When I got the news that the competition was going to be held, I said, "Yes, I'm in!" . I asked a respected barista to coach me, and from there the hellish training began (laughs). I was able to work hard without compromise to the point where I felt I had done all I could do, and the results came. It was a good experience for me.
How easy and delicious brewing can be. I want to win with the coffee I drink every morning.
―― You have achieved your goal in life by winning the competition!
Mr. Shiraishi: Thank you very much. What was most significant was that through the competition, I was able to clarify my way of thinking and approach to coffee.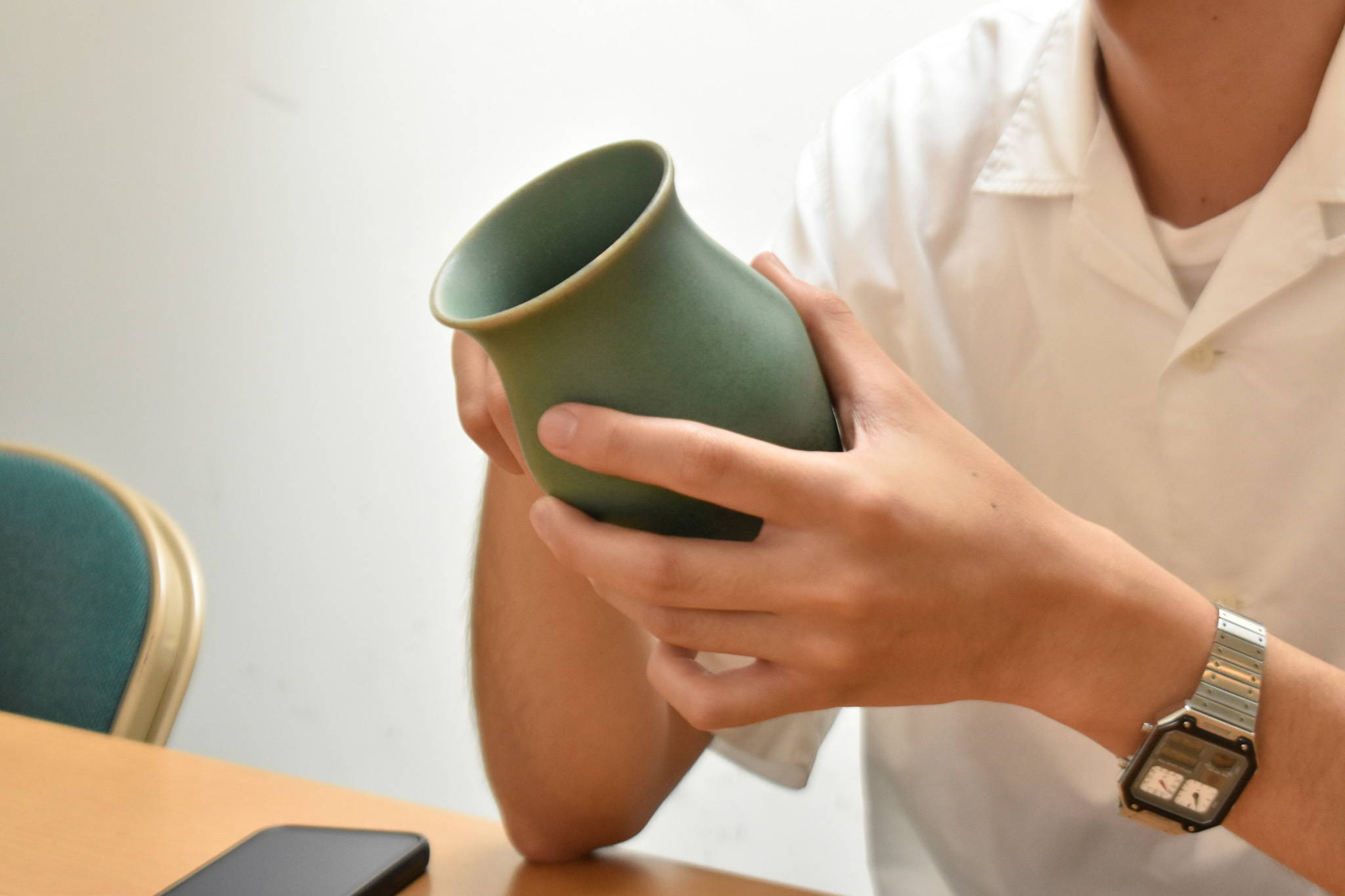 ―― I would love to hear more about it.
I felt there was a discrepancy between the coffee we serve at the competition and the coffee the general public drinks. The expensive coffee is the reason why I won. I don't want to be able to enjoy coffee that costs 5,000 yen a cup every day. I can't drink 5,000 yen a cup of coffee every day, and I don't want to make it unaffordable. When I wanted more and more people to know how good coffee tastes, I wanted to make it possible for people to "win with the coffee they drink every morning. I thought that would be more interesting.
At the World Brewers Cup 2023 in Athens, there was an interesting contestant. He said, "I didn't prepare the beans for the competition, but brought the best beans I had in the store today. When I heard that, I thought, "Oh, that's cool".
―― Through the Japan and World Coffee Competitions, the image of coffee that you were aiming for became clearer and clearer, didn't it?
Mr. Shiraishi: Furthermore, what I have been thinking about most recently is "how to brew delicious coffee with ease". The easier it is, the more reproducible it becomes. I can make the same coffee every time. The winner of the World Brewers Cup 2023 also made simple brewing with very little effort. I was inspired by watching the world's top-level competitors.
No compromise on "deliciousness" until the very last minute. The wall of the world stands in his way.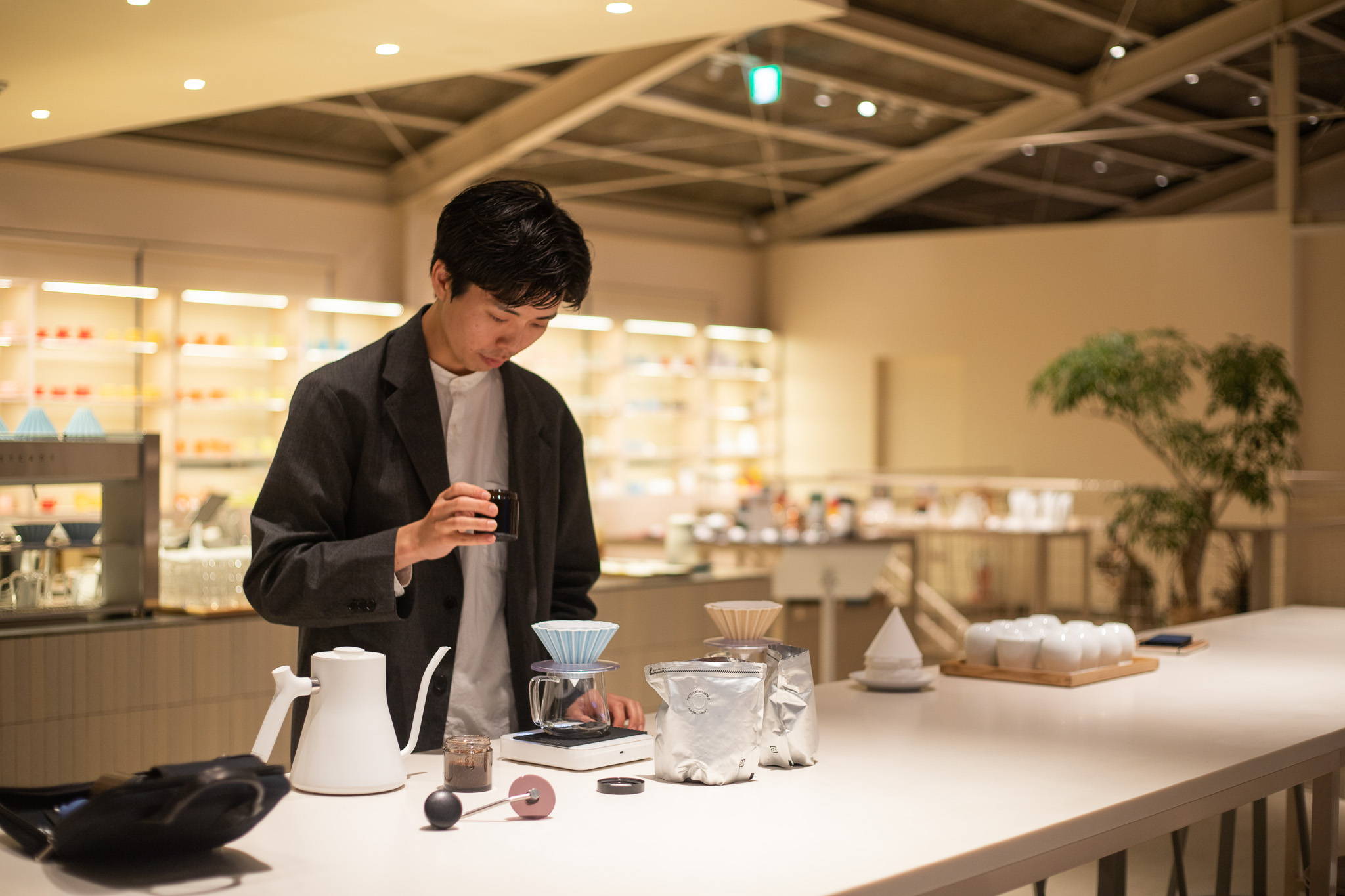 ―― How did you prepare for your participation in the World Brewers Cup 2023, which will be held in Athens in June 2023?
I want to put passion into the coffee I brew. With this in mind, I focused on presentation. How could I convey what I wanted to say to the judges? I practiced over and over, not only the content, but also the way I spoke. I am not fluent in English, so in the end I memorized everything! I played recorded tapes of native English speakers speaking every day. Even when I was driving, taking a bath, or using the restroom. I would practice my presentation whenever I had a little bit of time. I even dreamed in English.
―― You really made a lot of steady efforts.
I changed the recipe for the extraction at the last minute on site, and it was trial and error right up to the very end. I stayed at the hotel and had my coach stay with me until midnight.
The key to the taste of coffee is "whether it tastes good at that moment. So I wrote the menu sheet to be given to the judges on the day of the competition. I had to be able to say with certainty, "This coffee tastes good! If I find a better coffee right before the competition, there is a possibility that I will change the menu sheet. I had to be very careful with my senses and pay attention to every detail, while fighting the fear of never being able to compromise.
―― You went through the blood-soaked efforts and soulful preparation without making any compromises, didn't you?
But the result left me frustrated because I could not even make it to the semi-finals. If you ask me, I think I could have done more. ...... I think I could have done more.
What I brewed this time was a delicate coffee. It was a very clean coffee with an aftertaste that disappeared quickly and was really easy to drink. However, the judges this time may have perceived it as having a little less impact. I think I could have made the recipe stronger, while retaining the clean subtlety. After returning to Japan, I have been ruminating about the competition and thinking about it.
World-class competitors who "enjoy coffee" inspire me to go on to the next level.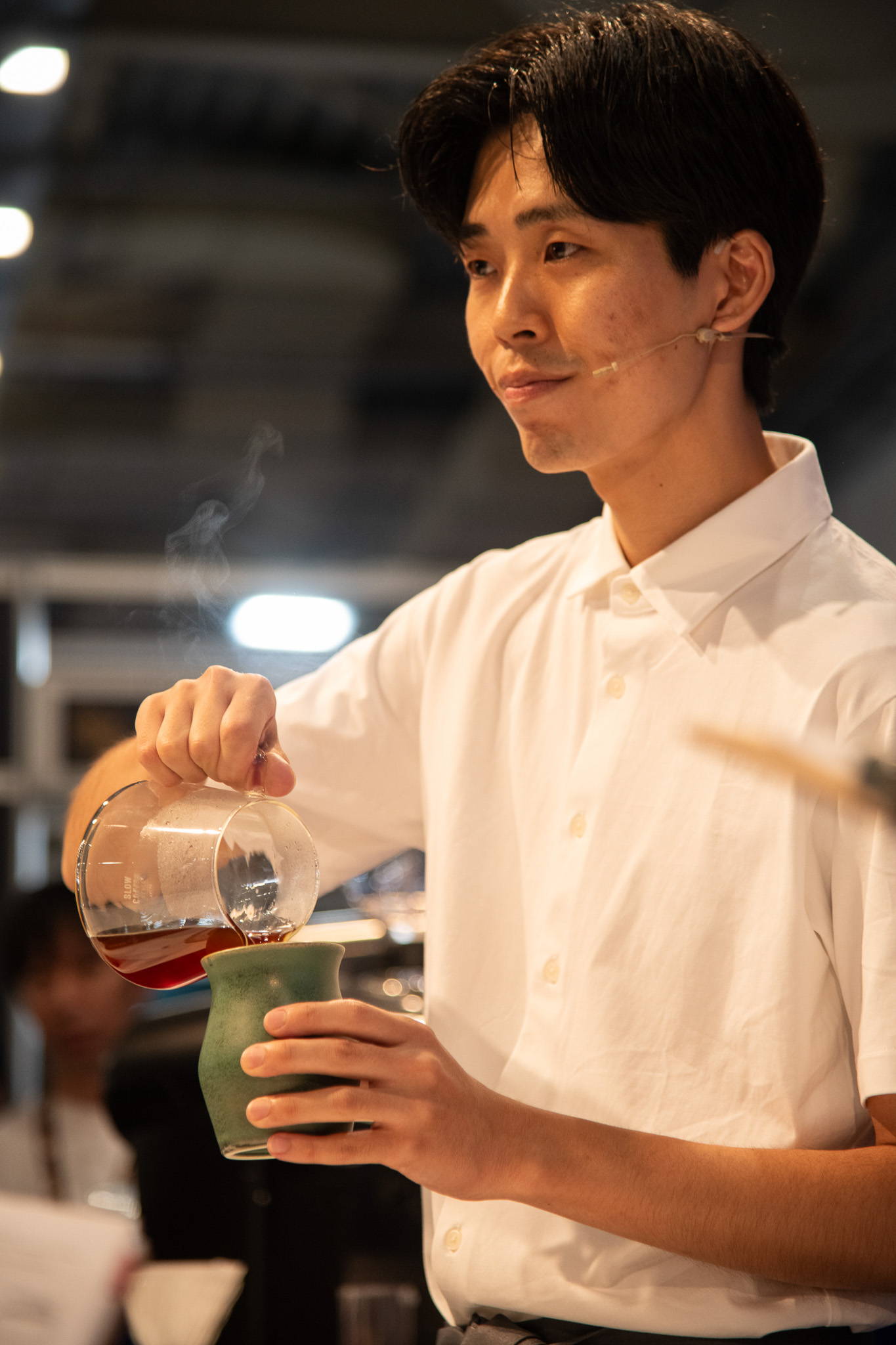 ―― I think you must have gained a lot from your own experience of the world championships, including the process and results of the challenge.
I realized the depth of "communicating" in this competition. Competitors from other countries talk about the coffee they brew with confidence and dignity. Of course, I was confident too, but the judges could sense my nervousness.
When I looked at the competitors from around the world, they all seemed to be having a great time. Even in the backyard, they exchange beans with each other. They exchange ideas and opinions about coffee. I could see that they are "people who genuinely love coffee" before they are competitors.
They enjoy coffee. And they enjoy the stage where they can compete with the world's top baristas.
I realized that such a feeling may be a necessary mindset to climb to the top.
―― They attitude of enjoying themselve are impressive, and above all, their face coffee in a straightforward manner.
That's right. There was no tense atmosphere at all. It was really more like a coffee festival. We drank each other's coffee and asked each other questions about recipes. Like friends exploring good coffee together. I still get contacts from people via DM. I think we had a good connection.
―― Having experienced the world stage firsthand, please tell us about your vision for the future.
Mr. Shiraishi: I want to participate in the World Brewers Cup again.
After winning the Japan Brewers Cup, I thought I had done it, but after seeing the world, my fighting spirit was aroused and I wanted to try again.
I would also like to actively engage in work and initiatives to pass on my experience to the next generation. Having seen the world, I truly realized the significance of nurturing young competitors who will carry Japan on their shoulders. I would be happy if I could help those who want to become competitors in the future.
Japan Brewers Cup 2023 Winner
Everyone is a winner. We are on the same journey. World Brewers Cup 2023 4th place Luca Croce
World Brewers Cup 2023 4th place Luca Croce